One of the stars of the most viewed Love Island UK series to date, OnlineCasinos.co.uk sat down with Amy Hart to discuss everything from lockdown guilty pleasures to weird celebrity crushes.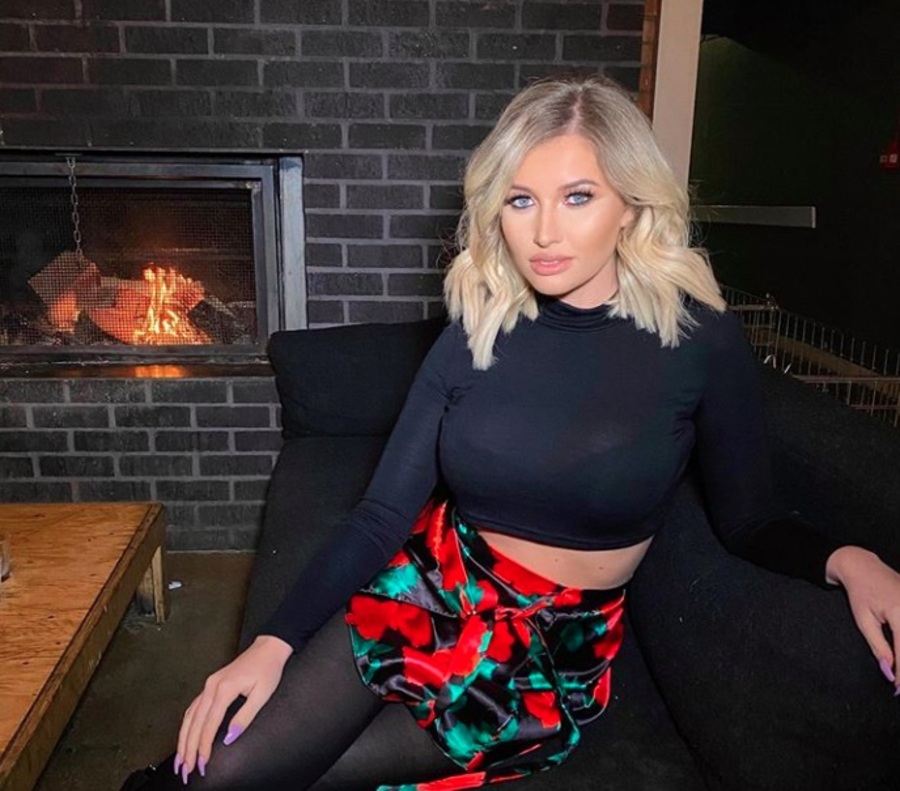 On Lockdown
How have you kept yourself entertained during lockdown?
Amy: Obviously, the last 9 months have been absolutely crazy… but it's been really nice to have a rest. I've discovered home workouts, which are my new favourite thing - I don't think I will ever go back into a gym again.
My mum started running 2 years ago and she kept saying, "come out running", and I said "no, I only run on treadmills, I only run on treadmills". And now the thought of running on a treadmill is just the worst thing ever.
I love running on the road, I love doing my home HIIT work out and doing my online classes, but always with my camera off because I don't want anyone to see me.
This is why in one of my Zoom classes (which I've been doing every week in lockdown), they are going to back to an actual class.
My friends that introduced me to it keep saying, "we can't wait to all go together again and have coffee" and I was like, "absolutely not". I will not be attending; I will still do it on Zoom with my camera off.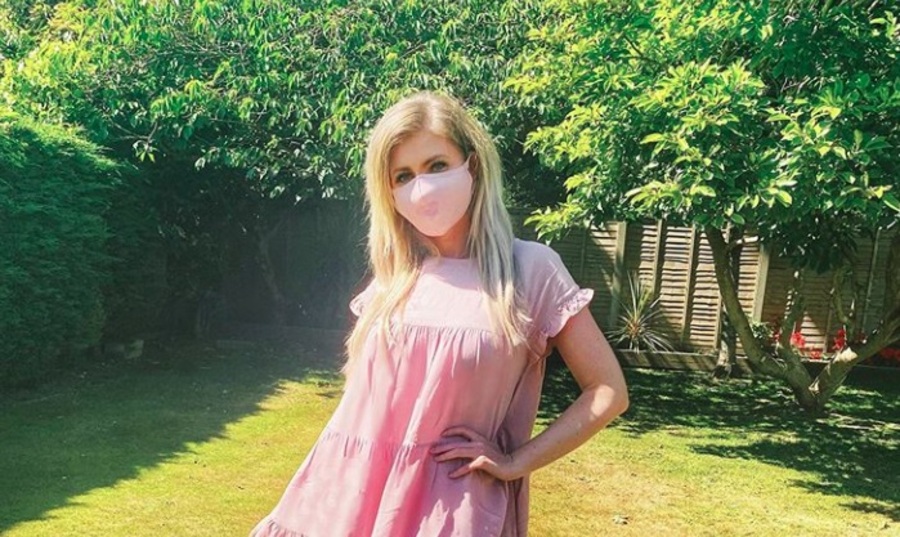 On Reality Television and Love Island
Are there any other reality TV shows you would like to go on? Rumours about the jungle?
Amy: Well apparently so but I haven't heard that, I mean I would love to do it. I love Reality TV, I've been a big fan of Reality TV for years, and I love new experiences and learning new skills. There's not a lot I wouldn't do, just for fun. I just think where else are you going to get the chance to ballroom dance or ice skate.
Celebs on the Ranch for example, I would love that. When else am I ever going to get the chance to learn how to be a rancher. The celebrity circle, that I would absolutely love.
Being in a flat on my own not having to talk to anyone for like a week, amazing. I think my number one if they ever brought it back, I'd want to be on the first series of Celebrity Big Brother.
As a Reality TV veteran, do you have any tips and advice to get on Love Island?
Amy: I think you've just got to remember - and from recently becoming friends with the casting team of Love Island - they do watch every single video. When you consider they are going to sit and watch approximately 150 videos in one afternoon, you have got to make yours stand out.
I was really lucky because I had the luxury of being cabin crew so I could film it by the pool and on the plane and stuff. But you've just got to make it stand out. If you are good at singing, sing your facts about yourself or get your pets involved. Just make it memorable.
On her Audition tape:
A lot of people commented on that video saying, "you didn't seem like this on the telly".
And I'm like, it's minute of me, you know showing my best features vs five and a half weeks of 24 hours a day, it's very different.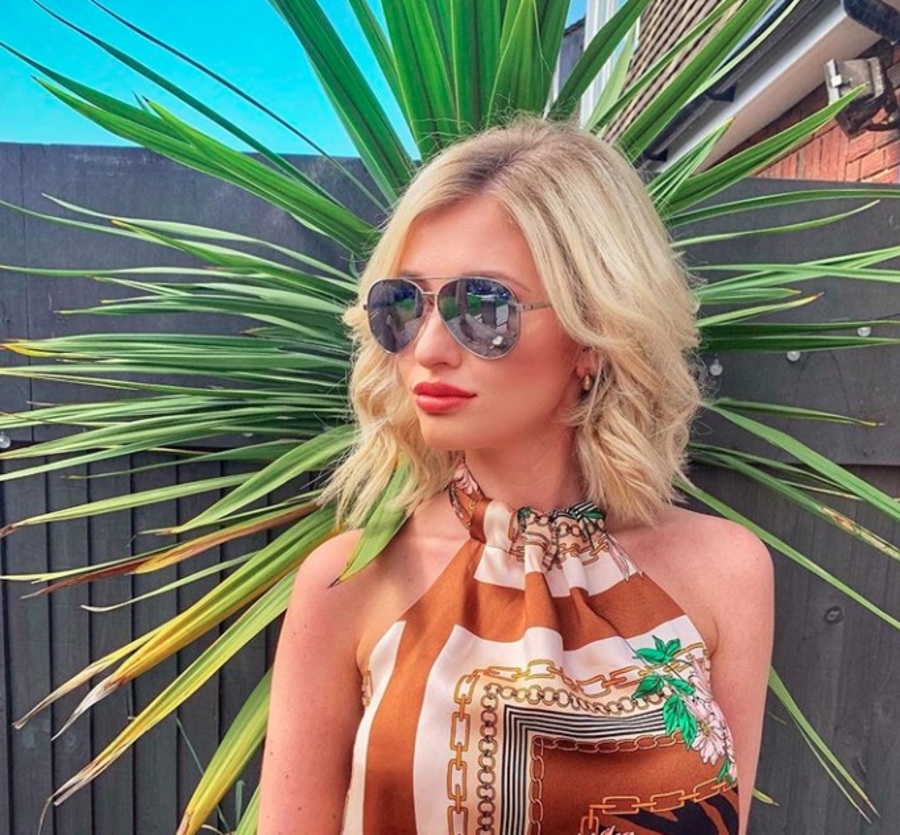 Do you feel Love Island contestants actively go in now looking to further their careers rather than to genuinely find love?
Amy: I think it's a real mixture. I think you have people - mugs like myself - who go on to find love, but you also have people who go in there for the experience.
There are some, who go on the show specifically for business reasons and that's fine as well. I think as long as you don't pretend, that's my bug there, it's fine.
There's nothing worse than when people go on the show saying it's for one reason when they're there for another. Just own it.
How do they handle it when you leave the villa? Do you get a briefing?
Amy: You go to an interim villa until it's been broadcast that you've been sent home. The press team come to you, and it is such a surreal experience.
They finally give you your phone back, and I got my chaperone to plug my phone in the night before, so it was all charged up, so all the texts would come through.
I had approx. 597 WhatsApp messages and 96 of them were just from one friend, who had been sending me daily updates on my social media followers, what was happening in the news, what was happening in our friendship group, what was happening in his life, so I had all that to read through on the plane back.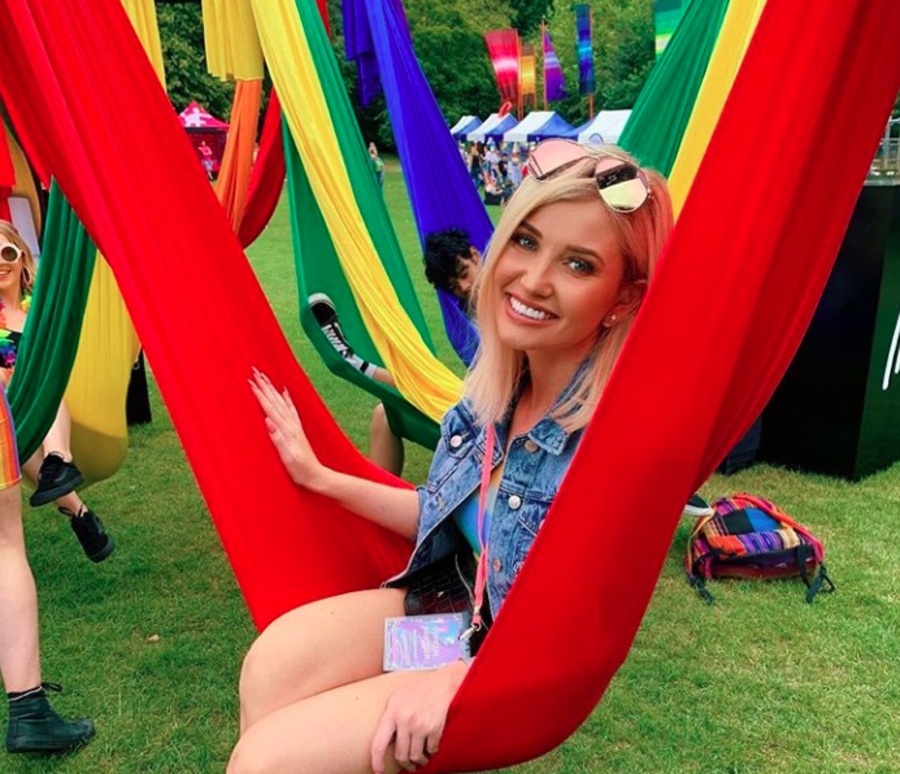 With Strictly Come Dancing 2020 having same sex couples, do you think it's time Love Island increased diversity, with dedicated same sex couples and/or polyamorous relationships?
Amy: I think it would be brilliant. I am a big ally of the LGBTQ+ community. I Absolutely love Brighton pride, it's my favourite weekend with my boys.
I think it would be brilliant, but maybe it's its own show. With Love Island, it's a numbers game, you have your 5 initial couples and you have your bombshells.
If you added different variations to it, it would get too complicated. I would love to see it though.
On Influencer Status
Do your friends from Love Island (and other influencers you know) get competitive over how many followers you have and who's making the most from sponsored posts?
Amy: Not really, I do read articles about myself like how much money I make off contracts and how much I make off Instagram posts.
And I have read articles about how much my friends make on contracts, and I ask them "did you really make that much money?" It gets talked about quite a lot but there's no competitiveness or jealously.
Photoshopping controversies seem to crop up once a week for influencers these days. What are your thoughts on that? Would you, have you, ever done it?
Amy: Well I am quite old remember, so I don't actually know how to work the apps like Face Tune. But I also think it's a bit ridiculous to start editing your pictures when you've been on telly for 5 and a half weeks with no makeup on.
I can do my Instagram stories without any makeup on because everyone's already seen it. There is literally nothing that anyone hasn't seen of me, so i think that's quite liberating.
There are girls I used to work with that I think, 'you don't look like that', but people that follow them on Instagram don't know them and don't know they don't look like that.
But if I put on a photo and edited my nose and put bigger lips and tinier waist then did an Instagram story 10 minutes later, people would know that's not the same person.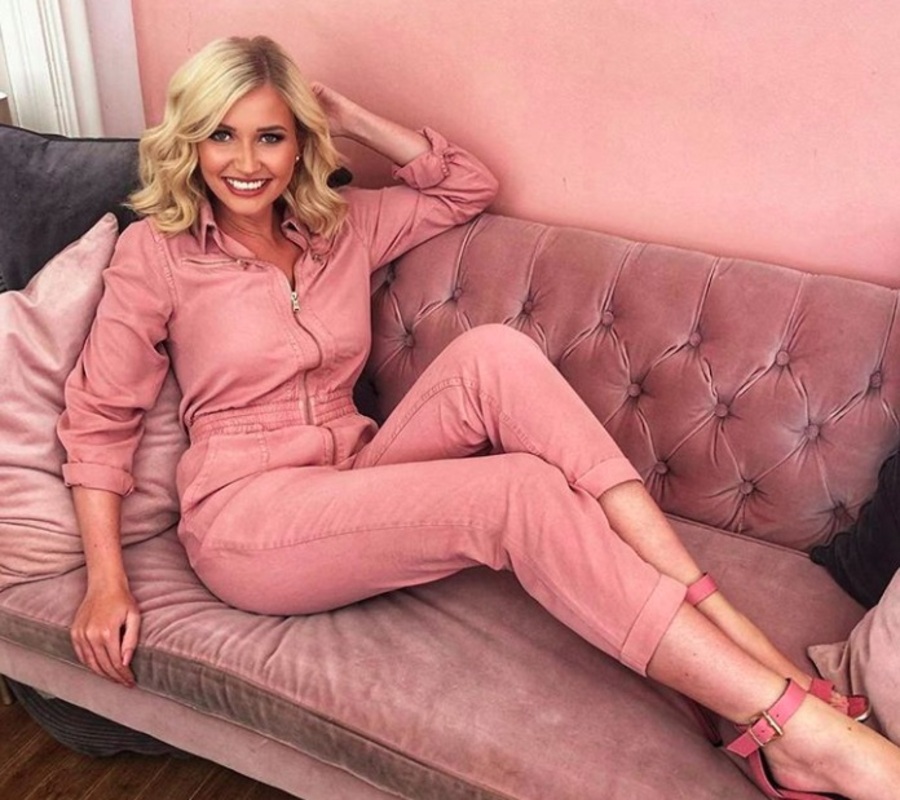 On Dating
Shaughna Phillips from the 2020 Winter Love Island said she never dates Scaffolders. Are there any occupations you'd swerve?
Amy: I'm like a holiday in Benidorm, I am all inclusive. But I'm big into my politics as you may know from my Twitter.
I guess people that don't care about other people, so if someone was really anti-social justice, I wouldn't date them, it wouldn't work.
When I was in celebs go dating, Paul said to me, 'it's not about having shared interests, but shared values'.
Your interests can be different because you can go to a 90 minute football match and sit through it, and someone can go to a 2 hour musical and sit through it, but if your values aren't the same and the way you bring your kids up isn't the same and the way you see the world isn't the same, that's where you are going to become stuck.
What are the worst chat up lines you've ever got in real life and in the DM's?
Amy: People message me like "can I take you on a date?" but the thing is, they're just random people on Instagram and I could meet them and they'd be an axe murder, so I don't do anything.
I get around 100 DM's a day and that's way too many to read through.
One message did stand out though, and they put, "you are so beautiful, if I were to go blind now I wouldn't care because you would have been the last thing that I saw".
I didn't reply, what am I meant to put to that? 'Thanks'? 'Thumbs up'?
Your biggest celebrity crush and celeb Top 5
Amy: I met Gethin Jones, and he was really fit. And he was really nice as well.
Jack Whitehall, I like how he's funny. I always used to fancy Simon Cowell when I was younger.
I used to really be into celebs, like celebrity culture but now I just go for my shows. Especially, because all the boys that are in the Westend Musicals are all muscular from the dancing.
On those lines, I do like a bit of Anthony Joshua. And Paul Hollywood's fit. He's single, again isn't he?
I will tell you who my number one is. The weather presenter from GMB. Alex Beresford.
He's just split up from his wife. I followed him on Instagram the other night. No, he didn't follow back, rude.
Amy's Celeb Top 6:
Alex Beresford
Gethin Jones
Jack Whitehall
Simon Cowell
Anthony Joshua
Paul Hollywood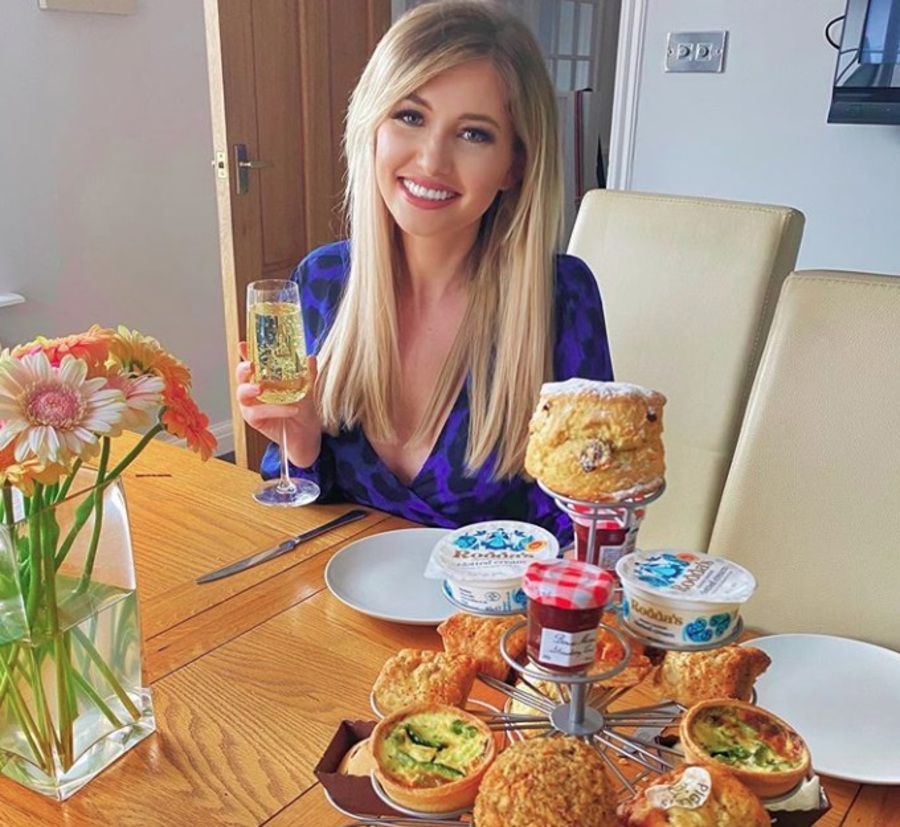 And finally, what's your go to McDonalds meal?
Amy: The standard order is Quarter Pounder with cheese, Coke no ice.
If it's a snack, double cheeseburger and if I'm particularly hungry, chicken nugget meal with 2 hamburgers on the side.
I am proud to have created my own McDonalds 'Toffee Apple Sundae'.
You get a caramel sundae and two apple pies, or a crunchie McFlurry. Take the two apple pies, crack them open and spoon the apple from the middle into the ice cream, and chuck the batter away, less carbs.
Very simple but you then have my yummy Toffee Apple Sundae.