Full Review of Titanbet Casino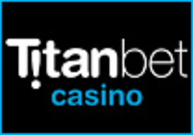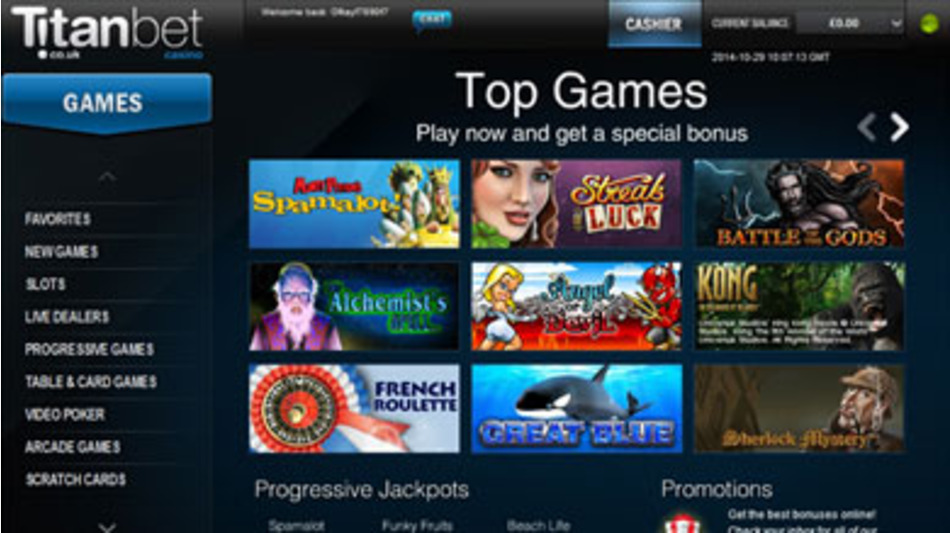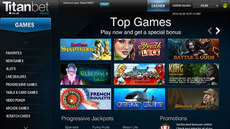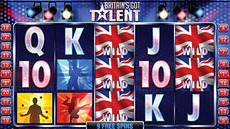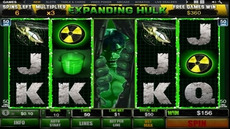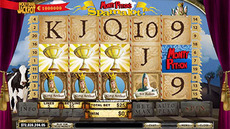 Introduction
Looking for a fresh, new, first-rate online casino that caters specifically to the tastes of UK players? Look no further than Titanbet Casino. Powered by Playtech and boasting a suite of over 400 phenomenal games to play, you'll find all the gaming excitement and action you're looking for at Titanbet Casino.
They've got the widest variety of games on offer, an incredibly generous Welcome Bonus offer, a plethora of deposit options, top-notch technical support, and are powered by industry-leading Playtech software. What else could you want in an online casino?
Games
As mentioned, you'll find every type of casino game available at Titanbet Casino. This includes table games, Live Dealer Games, video poker, scratch card games, Asian games, arcade games and, of course, loads and loads of slots.
If you think table games just means blackjack and roulette, you'll be delighted to learn that Titanbet Casino stocks a dozen different types of each game for you to try, each with their own unique features. The same goes for their video poker offerings.
Likewise, "slots" doesn't just mean the classic 3-reel affairs. Beyond those, they've got numerous video slots, Hollywood Blockbuster slots like the Sopranos slots, and other themed slot games such as Little Britain slots and Britain's Got Talent slots.
Many of Titanbet Casino's slot games also offer progressive jackpots, such as Monty Python's Spamalot slots, Gold Rally, and Beach Life. Strike at the right, lucky time and you could become an instant millionaire!
Software Features and Graphics
Titanbet Casino's software has been developed by Playtech. Available via download or Instant Play, you'll love the sleek, state-of-the-art look and feel this online casino's got. The user interface is highly intuitive and you'll be able to easily navigate around the casino lobby from game to game during your sessions.
Beyond that, you'll also be able to access your favourite games via your mobile device. Titanbet Casino works on all iOS- and Android-powered devices, including both tablets and Smartphones. Though not all 400 games are available on the mobile platform, more and more are being added to Titanbet Casino Mobile regularly.
Bonuses and Promotions
As mentioned in the introduction, Titanbet Casino is known for being extra generous with their Welcome Bonus. Plus, great news: we've negotiated an exclusive (EVEN BIGGER) offer for you to take full advantage of: 400% up to £400 plus 50% cashback refund.
Above and beyond the initial welcome bonus that you'll receive for signing up and depositing with your new real money account, you'll be entitled to all the other splendid promotions the Titanbet Casino team regularly rolls out. These include themed promotions throughout the calendar year as well as deposit bonuses available year round when you use alternative payment methods. More on that in the next section.
Banking and Payment Options
Aside from the standard credit card and debit card options to fund your real money account at Titanbet Casino, they've made it easier than ever to deposit and withdraw money, with a whole slew of e-Wallet solutions, instant transfer options, and money wiring options available. Many of these payment methods are classified as "alternative payment options" and, as such, carry with them a special 10–15% bonus.
Customer Service Support
Excellent customer service is the calling card of Titanbet Casino. Professional, articulate, and always eager to assist, they're on call 24/7 every day of the year to help players like you with any queries you might have or technical difficulties you might experience while playing.
You can reach the Titanbet Casino support agents by email, live chat, and phone.
Conclusion
Ready to play at Titanbet Casino yet? Now's the time for you to take full advantage of our exclusive 200% up to £500 Welcome Bonus offer when you sign up for a new account there. Go for it!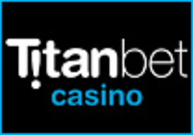 Player Reviews
Great stuff from these guys. I've always been a fan of Playtech software and the overall theme of Titanbet Casino really tickles my fancy. It's good to have so many deposit options available and I'm chuffed to see that I get a 10% bonus for using my favorite payment method! Like I said: Great stuff!
I get bored of casino games pretty quickly (I've got ADD), so it's good to have over 400 different options available. Sometimes I like table games, while other times I like slots. Either way, it's good to have the variety. I also like that they've got a dozen different types of video poker, roulette, and blackjack - helps keep things interesting.
With all the online thievery going around these days, the only way I'll ever consider playing online casino games is when I know my money is safe. Titanbet Casino seems to be running a pretty tight ship and from my interactions with their support agents, they clearly take game security and encryption technology very seriously.
They boast about their support staff, but honestly I was less than impressed. I had an issue with a transaction and it took 10 emails with 3 different representatives before I could get a straight answer from one of the managers. That said, the games are really enjoyable and I usually end up winning, so I suppose I ought not to complain too much.
I started playing at Titanbet Casino just last week after having a bad experience in other places. Since they're new, I thought Id give them a shot. Bottom line: very nice. Good game selection and deposit options. I like their Live Dealer games in particular; especially the hot tart who had me on a roulette heater for the better part of an hour, haha!