Coronavirus To Cancel The WSOP?
6th March 2020
With the WTO claiming that the coronavirus will have a "substantial" effect on global trade, poker professionals have been lining up to claim it will cause the 51st World Series of Poker (WSOP) to be cancelled.
Doug Polk is one the most-high profile pros to ask if the coronavirus will force the cancellation of the Las Vegas summer 2020 WSOP.
Posting on Twitter, Polk poses a range of questions and raises a number of points regarding the threat of the virus to the WSOP.
Doug says coronavirus travel restrictions could cancel the WSOP
Polk went on to post his predicted odds for wagering on there being no 2020 WSOP.
Doug Polk wants 20:1 odds on the Las Vegas WSOP being cancelled
Polk's Tweets saw interaction from some of his fellow poker pros, with Liv Boeree and Christian Harder among the players to say they believe there's a chance the WSOP will be cancelled.
Liv Boeree thinks WSOP cancellation is at 10-30%
Christian Harder thinks chances of the WSOP being cancelled are low
For its part, WSOP has been quick to respond to concerns that the Las Vegas events could be forced to reschedule – stating that it currently has no intention of doing so.
Speaking to Poker News Daily, WSOP's vice president of corporate communication, Seth Palansky, explained:
"We are monitoring COVID-19 (the medical description of the virus) developments very carefully and have no plans to cancel the WSOP."
This may cause Polk and his peers to review any wagers they're planning on making.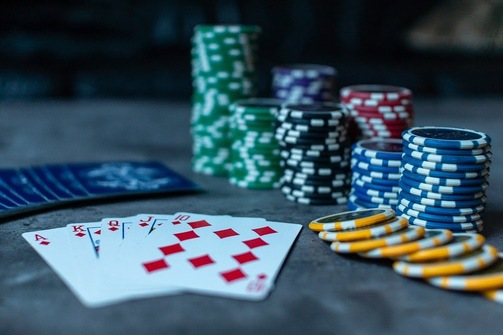 While the WSOP may be safe from cancellation, one event that faces a real risk of being postponed is the 2020 Summer Olympics.
The Olympic Games are scheduled to be held from Friday, 24 July - Sunday, 9 August, with the event being hosted in Tokyo, Japan – a nation which has reported 1,000 cases of people being infected with the coronavirus.
Japan's Olympic minister, Seiko Hashimoto, has advised the government is doing "doing all we can" to make sure the Games go ahead as planned."
However, she also noted that Tokyo's contract with the Olympic Committee "calls for the Games to be held within 2020," which "could be interpreted as allowing a postponement."
We're hoping that both these great events can go ahead, but health must be the priority – if their cancellation reduces the risk of coronavirus spreading then it's a price worth paying.