Gambling Numbers Rise During Coronavirus
1st May 2020
People are gambling more since Coronavirus quarantine measures were put in place, despite there being few traditional sports left for them to bet on.
The headline figure is that 30% of people are now gambling more, with Belarusian football and e-sports among the things that they're betting on.
We delve into the figures a little more and offer some tips on how to avoid problem gambling and where you can seek help if it's an issue that's affecting you.
Gambling figures are on the rise
Credit: PeakPix
Gambling figures have risen since countries across the globe went into lockdown. The evidence for this comes from a survey conducted by Survation on behalf of Clean Up Gambling.
The survey spoke to over 1,000 people, from ages 18 to 65+ and from all the major regions in the UK. It found that the respondents' gambling activity has increased in the following ways during quarantine:
8% are gambling much more

22% are gambling more

32% are gambling the same as before
Survey shows interesting demographic and regional changes
Credit: PXHere
Survation's survey made some interesting demographic and regional discoveries about the people who confirmed they are gambling much more during Coronavirus:
18-34 is the age band with the biggest increase – 11%

London is the region with the greatest rise – 12%
While there's no separation between men and women who are gambling much more – the results were 8% for both genders.
What are people gambling on during coronavirus?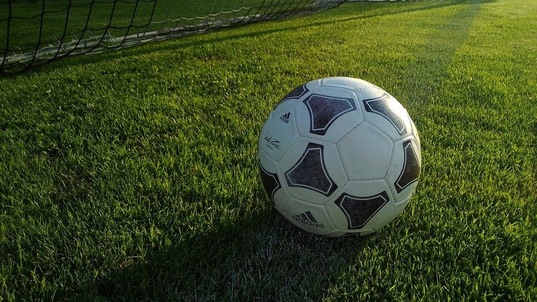 Credit: Pixabay
Online gambling is worth roughly £5 billion a year in the UK and sports betting accounts for a significant proportion of this.
But since the quarantine was enforced, an enormous number of sports have been paused, suspended, and rescheduled, leaving few options for fans to place bets on their favourite teams and players.
Prior to the coronavirus outbreak, Belarussian football league was one of Europe's less popular football leagues. But it's one of the only national football leagues to continue during the lockdown and is now one of the most popular bets for sports fans. Two of the others are:
Taiwanese basketball

Tajikistan men's basketball
Indeed, a spokesman for Tabcorp, a key Australian diversified gambling entertainment group, explained that betting on the three sports "are up approximately 2,000%".
Don't be afraid of seeking help to avoid problem gambling
Credit: PXFuel
Gambling must always be about having fun – you should stop betting when you're no longer having fun and never wager more than you feel comfortable doing.
Some of the things you can do to help keep gambling fun include:
Setting time limits for your sessions

Keeping your personal and gambling finances separate

Putting a ceiling on how much you bet
If you or someone you know is experiencing issues with problem gambling then there are lots of supportive and discreet organisations you can seek help from.
You can find their details in our guide to responsible gambling in the UK.